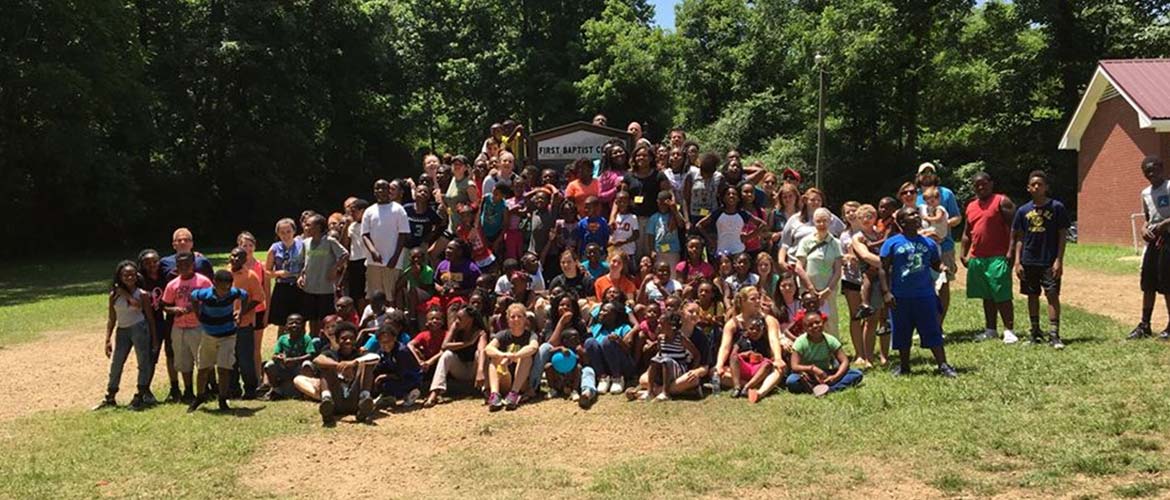 In 2011, Covenant Presbyterian Church partnered with Immanuel Fellowship Church Kalamazoo, Mich., and First Baptist Church Hermanville, Miss., to provide a week of Vacation Bible school to the children in Hermanville, Miss., at First Baptist Church. Every second week in June, a team from Covenant and Immanuel travel to stay at a host church in Port Gibson, Miss.
Monday begins the week of VBS. Our day begins at 8:30 and ends at 2:30. We sing, and study the Bible together, have crafts and play a lot of games. The children's ages attending range from 3 yrs old – high school. We have seen growth each year, not only in numbers (120 children) but in curiosity about the Bible and the gospel message.
We have experienced the importance of partnering with other churches. Each year, we are excited to see the children and church members from First Baptist. As we have grown in our relationships with the people in Hermanville, we also began a cookout at the church on Wednesday evening to invite the Hermanville community. This has also been a great opportunity to connect with members of the community. We maintain communication with the children throughout the year by sending a quarterly newsletter to First Baptist to distribute.
One other part of our outreach is a construction crew that works on homes in Hermanville as designated by the local outreach group, Christian Volunteer Services.