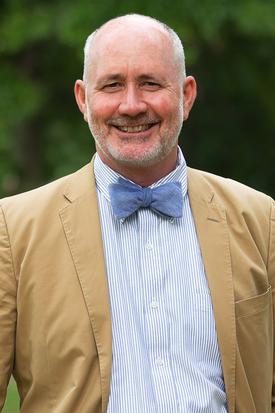 Reformation Conference 2022
Sunday, October 30th  
Guest Speaker: Dr. Bradley G. Green
Theme: "Faith & Works: A Reformational Perspective"
Sunday Morning:
9:30 AM:    Morning Worship Service
                  Sermon: "Justification and Divine Forbearance" (Ro. 3:21-26)
11:00 AM:  Sunday School
                  "Faith and Works, Part I"
Sunday Afternoon:
12 Noon:    Fellowship Meal (Fellowship Hall)
Sunday Evening:
5 PM:         Evening Worship Service
                  "Faith and Works, Part II"
Our guest speaker, Bradley G. Green, teaches theology at Union University. He earned the M.Div. at The Southern Baptist Theological Seminary, the Th.M. at Southwestern Baptist Theological Seminary, and the Ph.D. at Baylor University. He is the author of many journal articles and several books, including: Covenant and Commandment: Works, Obedience, and Faithfulness in the Christian Life (IVP), The Gospel and the Mind: Recovering and Shaping the Intellectual Life (Crossway), and a volume in IVP's Reformation Commentary on Scripture (1 & 2 Thessalonians, 1 & 2 Timothy, Titus, and Philemon). Brad and his wife Dianne have three children — Caleb, Daniel, and Victoria. Brad and Dianne helped co-found Augustine School in Jackson.