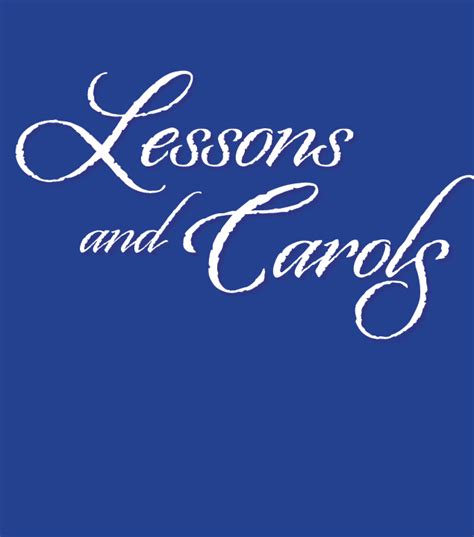 Our tradition at Covenant PCA is to have a Service of Lessons and Carols on Christmas Eve. We will do so again on Friday, December 24th, at 6 PM, and all are invited to join us. In this post, I will share some of the historical background for this special service.
The Festival of Nine Lessons and Carols is a tradition begun by Anglican Bishop E. W. Benson, who first employed it as a Christmas Eve service at Truro Cathedral in England in 1880. His son later wrote about it:
My father arranged from ancient sources a little service for Christmas Eve — nine carols and nine tiny lessons, which were read by various officers of the church beginning with a chorister, and ending, through different grades with a bishop.
This service was adapted in 1918 by Dean Eric Milner-White for use in King's College, Cambridge, where it has become an annual Christmas Eve tradition. The performance there has been broadcast on the radio almost every year since 1928. Milner-White explained the purpose of the service in these words:
Its liturgical order and pattern is the strength of the service; the main theme is the development of the loving purposes of God, from the Creation to the Incarnation, through the windows and words of the Bible: the scriptures, not the carols, are the backbone.
Our service at Covenant is an adaptation of this traditional service, and our goal is the same — to walk through the Scriptures to see how the redemptive history they record led to the birth of our Savior. We employ congregational reading and congregational singing throughout the service with a brief pastoral meditation. Please join us to take part in our Service of Lessons and Carols on Friday, December 24th, at 6 PM.