Reformation Conference 2019
October 26-27
Guest Speaker & Musician: Kemper Crabb
Theme: "The Reformation and the Arts"
Saturday:
4 PM:          Chili fellowship meal at the Muirs'
Sunday Morning:
9:30 AM:    Worship Service (Kemper Crabb preaching)
10:45 AM:  Fellowship Time (Fellowship Hall)
11:15 AM:   Sunday School: Kemper Crabb speaking (Sanctuary)
Sunday Afternoon:
12 Noon:    Catered Fellowship Meal (Fellowship Hall)
Sunday Evening:
5 PM:         Kemper Crabb in Concert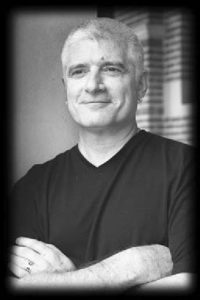 Born in south Texas, Kemper Crabb has been an active Christian musician since his college days in the 70's. In 1980, his group ArkAngel released Warrior which is considered a classic Tolkien-influenced art-rock album. His solo 1982 release The Vigil reflected a blend of Medieval and Celtic themes. He has recorded two Christmas albums (A Medieval Christmas, 1996; Downe in Yon Forrest, 2009). The latter is the soundtrack of a Christmas concert broadcast by PBS. His 2016 book, Liberation Front: Resurrecting the Church, calls the church to recover its world-changing vision as a colony of heaven on earth. Rooted in Reformed theology and ordained in the Communion of Evangelical Episcopal Churches, Kemper has served for many years in pastoral and teaching ministries.