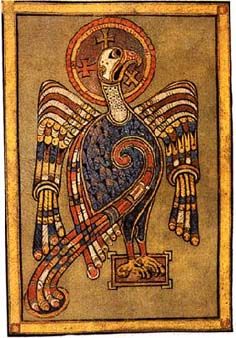 On Sunday, June 25, we will begin a new morning sermon series through the Gospel of John. We will seek to deepen our knowledge of this book with its author's purpose in mind: "that you may believe that Jesus is the Christ, the Son of God, and that believing you may have life in his name" (John 20:31).
Early church fathers picked the eagle as a symbol of John's gospel. Saint Augustine wrote, "John flies like an eagle above the clouds of human weakness and gazes most keenly and steadily with the eye of his heart at the light of unchangeable truth." Join us as we explore John's eagle-eye view of the life of Jesus Christ, the One in whom we may have life abundant and eternal.
Welcome to the new website of Covenant Presbyterian Church. We are glad you found us, and we invite you to explore the site to learn more about CPC. You can listen to sermons, read about our worship, check out our blog, and learn about our ministries and missionaries. We hope you will enjoy getting to know us. We'd love to get to know you, and we invite you to join us any Sunday for morning or evening worship.