Falling Angels: Painting and Poem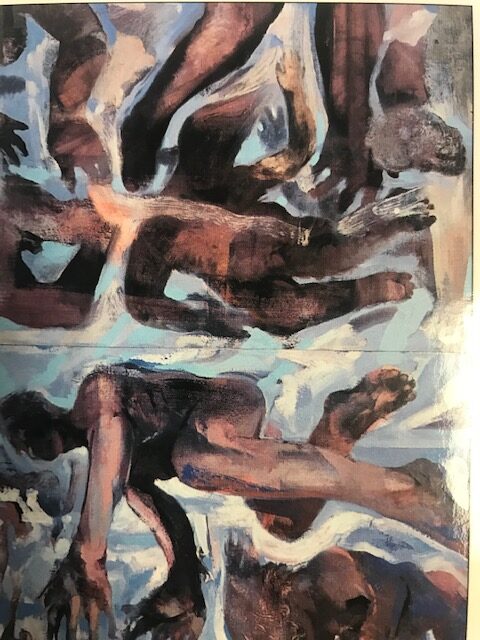 Falling Angels
            After a painting by Bruce Herman
Lightning-fast,
the flailing figures
plummet through the heavens,
victims of a self-willed force –
the gravity of hubris.
Forsaking and forsaken,
their only choice is to embrace
with outstretched arms
the consequence of choices past.
But,
as if some law of conservation
maintained a cosmic metaphysics,
their hope lost
may be gained
by him who would strain his eyes to trace
their vapor trails of glory
upward.
Poem: © 2022, Steven C. Wright
Painting: Falling Angels, by Bruce Herman, 1993. Mixed Media. 44 x 30 inches. Used by permission of the artist. (www.bruceherman.com)