Reformation Day Conference 2021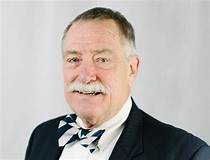 Join us for our 2021 Reformation Day Conference on Sunday, October 31st. Dr. Joseph A. Pipa, Jr. will be speaking on the topic, "The Reformation's Recovery of Biblical Worship."
Sunday Morning:
9:30 AM: Worship Service ("The Purpose of Worship")
11:15 AM: Sunday School ("Calvin on Worship")
12 Noon: Potluck Fellowship Meal (Fellowship Hall)
Sunday Evening:
5 PM: Evening Worship ("Biblical Preaching")
Dr. Joseph A. Pipa, Jr. is President Emeritus and Professor of Systematic
& Applied Theology at Greenville Presbyterian Theological Seminary. He
has served as pastor of PCA churches in Mississippi, Texas, and
California. Dr. Pipa earned his Ph.D. with a thesis on "William Perkins and
the Development of Puritan Preaching" at Westminster Theological
Seminary. He is an author of or contributor to many books, including The
Root and Branch, The Lord's Day, Galatians: God's Proclamation of
Liberty, and The Worship of God: Reformed Concepts of Biblical Worship.
Dr. Pipa is a frequent guest preacher and speaker at Reformed churches