Reformation Conference, Oct. 27-28
Theme: The Scottish Reformation
Guest Speaker: Dr. W. Duncan Rankin
You are invited to join us for our Covenant Presbyterian Church's annual Reformation Conference.
Schedule:
Saturday, 5 PM: Pizza dinner followed by screening of the movie, Knox: The Life and Legacy of Scotland's Controversial Reformer. (Reformation-themed activities for young children during movie.)
Sunday, 9:30 AM: Morning worship with Dr. Rankin preaching on "The Foundation of the Scottish Reformation" (Psalm 19:1-14)
Sunday, 11:oo AM: Lecture #1: "The Flowering of the Scottish Reformation"
Sunday, Noon: Fellowship Meal
Sunday, 5 PM: "The Future of the Scottish Reformation"
Our speaker: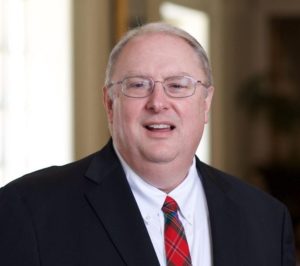 Dr. W. Duncan Rankin is an honorably retired PCA minister living in southwest Virginia. A graduate of Clemson University (B.S.), Covenant Theological Seminary (M.Div.), and the University of Edinburgh (Ph.D.), he taught Systematic Theology at Reformed Theological Seminary (Jackson, MS) for ten years and is currently an adjunct professor at RTS, Erskine Theological Seminary, and the Blue Ridge Institute for Theology. He has pastored churches in Mississippi, Tennessee, Georgia, and Texas.